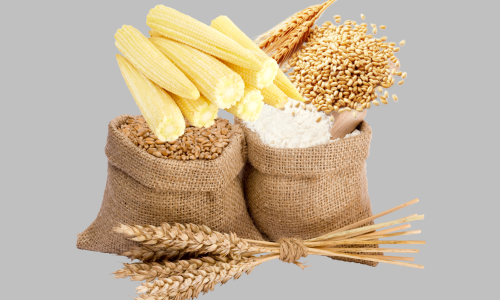 ICA R&D offers you a fast, accurate and cost-effective way for all requirements of testing cereals or products from / and with cereals.
ICA R&D offers through the laboratories of organoleptic analysis, microbiology and molecular biology and physico-chemical analyzes an extensive set of analyzes performed with state-of-the-art equipment to ensure the best accuracy and sensitivity. Whether it is cereals (wheat, corn, rice, barley, oats, etc.), oilseeds (sunflower, rapeseed, etc.) or cereal products (flour, semolina, bran, corn, bread, pasta, pastries , etc.), ICA R&D has the necessary competencies to assist you in testing the quality of food products at all stages of the technological manufacturing process, starting with raw materials until obtaining the finished product, storage and validity and testing provided by law. for cereals and cereal products.
The main analyzes:
Organoleptic and physico-chemical analyzes: It covers, depending on the product, organoleptic determinations, humidity, impurities, hectoliter weight, kjeldhal protein, infestation, acidity, oil content, alkalinity, fats, sugar, lactose, starch, ash, fiber, dry matter, etc.
Microbiological analyzes:
These analyzes refer to the following determinations: Coliform bacteria, Escherichia coli, Salmonella, Coagulase-positive Staphylococcus, Bacillus Cereus, total number of mesophilic aerobic germs, sulfite-reducing bacteria, yeasts and molds, etc.
Analyzes for determining contaminants:
These types of analyzes include the determination of contamination with: heavy metals (cadmium, mercury, lead, arsenic, selenium, zinc, copper), pesticides, mycotoxins and allergens, these results being accompanied by consulting and interpretation of results.
Main parameters for some products:
Wheat cereals: moisture, impurities (foreign bodies) gluten, deformation index, hectoliter weight, fall index, kjeldhal protein, alveogram, infestation, acidity.
Shots: moisture, fiber – cellulose, protein, fat, ash, silicon.
Flour: appearance, color, odor, moisture, crude protein, extractable substances in ethyl ether, fat acidity index, easily hydrolyzable nitrogen, granulation.
Sprouts, fodder: water and volatile substances, crude protein, ash insoluble in HCl, impurities.
Soybean sprouts: moisture, protein, fat, ash, silicon, urease activity.
For more information, you can always contact an ICA R&D representative, to provide you with all the necessary information and guide you in choosing the set of analyzes you need so that we can then make you an offer of services appropriate to the situation and your product.
Our most common tests & services
Analysis, tests, audit, monitoring.
Analysis, tests, audit, monitoring.
Analysis, tests, audit, monitoring.
Analysis, tests, audit, monitoring.
Analysis, tests, audit, monitoring.
Analysis, tests, audit, monitoring.
Analysis, tests, audit, monitoring.
Contact us for personalized research and develpoment services.
Specialized consultancy in terms of product quality and safety.
Specialized inspection and audit in the field of food production.
Training and development opportunities in a laboratory with modern equipment.
Scientific research and development center.