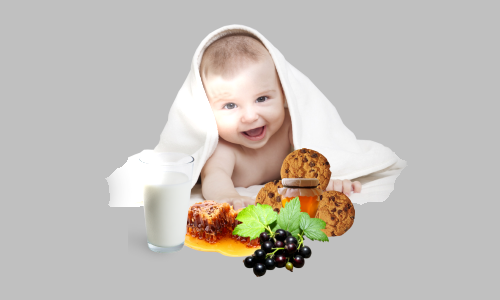 Babies and young children deserve the highest quality baby food available, and lawmakers acknowledge that special precautions must be taken to ensure their safety due to their body weight and increased sensitivity. Analytical testing of baby food by ICA R&D will ensure compliance with these strict regulations.
Toxic residues that may result from cultivation or production should be significantly reduced in baby foods than in other foods. Government regulations and dietary regulations define specific nutritional requirements and limits for contaminants that are well below conventional ones.
Organically grown foods will often be used for this group of consumers, especially to restrict pesticide residues during production. Other contaminants, such as heavy metals and mycotoxins, although influenced by cultivation and storage conditions, are more difficult to regulate and are susceptible to large fluctuations.
fruits and vegetables
fruit juice
meat and meat products
cereals and cereal products
dairy products
nuts and dried fruits
tea, and others.
ICA R&D offers a variety of analyzes, including mycotoxin testing, migration testing (eg primary and secondary packaging), residue and contaminant testing, pesticide testing, allergen testing (plant or animal origin), GMO testing and microorganism testing, such as hygiene-related bacteria and spoilage microorganisms.
We test for indicator organisms and germs that include indicator organisms, pathogenic bacteria and their toxins. We also offer microscopic tests, inhibitor tests, sterility tests and hygiene checks.
In addition, ICA R&D can test ingredients and nutrients such as: calories, protein, carbohydrates, fats, sugar, fatty acids, fiber, sodium, water, ash, vitamins, minerals, additives, etc.
For more information, you can always contact an ICA R&D representative, to provide you with all the necessary information and guide you in choosing the set of analyzes you need so that we can then make you an offer of services appropriate to the situation and your product.
Our most common tests & services
Analysis, tests, audit, monitoring.
Analysis, tests, audit, monitoring.
Analysis, tests, audit, monitoring.
Analysis, tests, audit, monitoring.
Analysis, tests, audit, monitoring.
Analysis, tests, audit, monitoring.
Analysis, tests, audit, monitoring.
Contact us for personalized research and develpoment services.
Specialized consultancy in terms of product quality and safety.
Specialized inspection and audit in the field of food production.
Training and development opportunities in a laboratory with modern equipment.
Scientific research and development center.