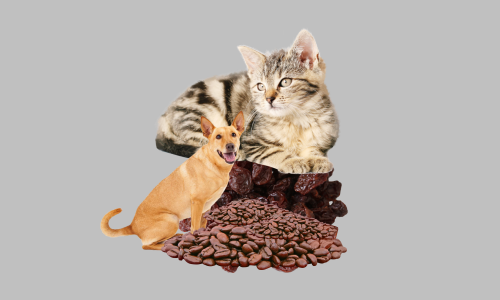 Pet food testing
Pet food manufacturers face a number of challenges, such as proper temperature monitoring, raw material supply and product design, traceability, sanitation methods and standardization of industry best practices.
To meet these and other unforeseen challenges, pet food companies maintain consumer confidence and loyalty in the expanding global marketplace.
Testing pet food is a necessity in today's environment to ensure a safe and high quality product that meets consumer expectations.
Our food testing laboratories offer an extensive portfolio of specialized services for the pet food industry. Our analytical testing services for pet food testing are supported by integrated and robust quality systems, which translate into brand value and fairness.
Services for the pet food industry:
Ash
Raw fiber
Dietary fiber
Moisture
Dry matter
Protein
Non-nitrogen extracts
Carbohydrates
Total dietary fiber, soluble and insoluble
Fatty acid profiles
Proteins and amino acids
Vitamins including A, C and E
Fosphorus
Calcium
Magnesium
Potassium
Sodium, etc.
BHA / BHT
Hystamine
Biogenic amines
Free fatty acids
The value of peroxide
Test Kreiss
For anisidine
The value of iodine
Nitrogen solubility index (INS)
Protein Dispersibility Index (PDI)
Thiobarbituric acid (TBA)
Potassium sorbate / sorbic acid
Starch gelatinization / Cooked starch
Water soluble phosphate, etc.
Heavy metals
Mycotoxins
Pesticides
Melamine and cyanuric acid
Allergens
Antibiotics, etc.
Aluminum
Arsen
Cadmium
Copper
Iron
Mangan
Mercury
Nickel
Lead
Selenium
Stinium
Zinc, etc.
GMO analysis
Species analysis
Pathogens: Salmonella, E. coli, Clostridium perfringens, Bacillus Cereus, Campylobacter SPP, Pseudomonas Aeruginosa, Listeria Monocytogenes, etc.
Indicators: number of aerobic plaques, total number of anaerobes, sulfite-reducing anaerobes, enterobacteriaceae, yeast 2 days ), etc.
Shelf life: accelerated studies, rancidity of fats, degradation of nutrients
Risk assessment program for raw materials
Review of specifications and development
Quality monitoring program
Preliminary assessment of the food safety systemInvestigations, etc.
For more information, you can always contact an ICA R&D representative, to provide you with all the necessary information and guide you in choosing the set of analyzes you need so that we can then make you an offer of services appropriate to the situation and your product.
Our most common tests & services
Analysis, tests, audit, monitoring.
Analysis, tests, audit, monitoring.
Analysis, tests, audit, monitoring.
Analysis, tests, audit, monitoring.
Analysis, tests, audit, monitoring.
Analysis, tests, audit, monitoring.
Analysis, tests, audit, monitoring.
Contact us for personalized research and develpoment services.
Specialized consultancy in terms of product quality and safety.
Specialized inspection and audit in the field of food production.
Training and development opportunities in a laboratory with modern equipment.
Scientific research and development center.