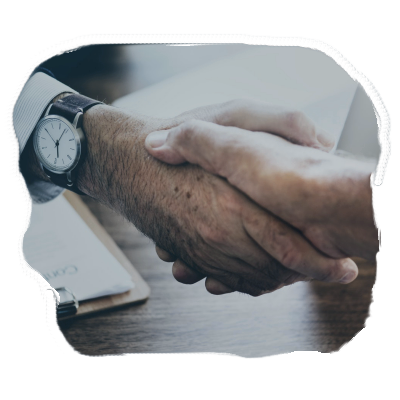 Residual ammounts of veterinary medecine are used in zootechnics to cure and prevent disease and for weight growth and pacifying specimens during transportation.
Veterinary drugs are a complex group of substances with several hundred active substances belonging to different chemical classes and therapeutic areas, for example, antibiotics, antiparasitics, non-steroidal anti-inflammatory drugs (NSAIDs) such as phenylbutazone, hormones and beta-agonists.
ICA R&D offers the most comprehensive range of screening methods from single-substance testing to risk-oriented multi-class testing for the full range of veterinary drug residues in trace amounts.
The ICA R&D competence center for veterinary residue testing in Bucharest is one of the top laboratories in the field of veterinary drug residue testing with many years of experience. ICA R&D applies the entire range of modern analytical technologies, such as high-resolution LC-MS, LC-MS / MS, Immuno-analyses, etc.
ICA R&D tests all relevant matrices for veterinary residues:
Meat and meat products
Poultry
Crustaceans and shellfish
Fish and fish products
Eggs and egg products
Honey
Milk and dairy
Cooked foods
The main analytical parameters for drug residue analysis:
Antibiotics and antiparasitics: over 120 actives, including avermectins, amphenicols, benzimidazoles, coccidiostats, quinolones, beta-lactams, macrolides, nitroimidazoles, sulfonamides, tetracyclines, triphenylmethane dyes, etc.

Nonsteroidal anti-inflammatory drugs (NSAIDs), including phenylbutazone

.

Hormones and hormone analogs, more than 50 active including steroid hormones, thyrostats, stilbenes, resorcic acid lactones and beta-agonists, etc.
For more information, you can contact an ICA R&D representative at any time, to provide you with all the necessary information and to guide you in choosing the set of analyzes you need so that we can then make you an offer of services suitable for the situation and your product.
Our most common tests & services
Analysis, tests, audit, monitoring.
Analysis, tests, audit, monitoring.
Analysis, tests, audit, monitoring.
Analysis, tests, audit, monitoring.
Analysis, tests, audit, monitoring.
Analysis, tests, audit, monitoring.
Analysis, tests, audit, monitoring.
Contact us for personalized research and develpoment services.
Specialized consultancy in terms of product quality and safety.
Specialized inspection and audit in the field of food production.
Training and development opportunities in a laboratory with modern equipment.
Scientific research and development center.