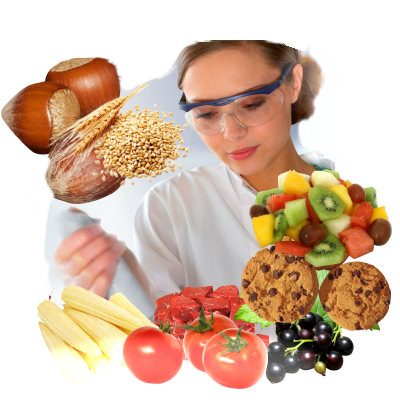 The allergen is an antigen that causes allergic reactions. Most allergens are proteins, often with carbohydrate side chains (glycoproteins), but less often are pure carbohydrate allergens, small molecule chemicals (isocyanates, anhydrides, or formaldehyde), as well as some metals (eg chromium and nickel). .
For most of the general public, food consumption is harmless. However, it can cause life-threatening reactions in people who are allergic to food and dramatically restrict their quality of life.
Scientists estimate that about 2-4% of adults and 6-8% of children suffer from food allergies, as well as a huge number of people with food intolerances, their prevalence is difficult to estimate due to lack of studies. Unlike food intolerances, real food allergies are extremely dangerous for patients because they are caused by erotic immune reactions. These reactions are usually triggered by proteins; Allergic subjects are already sensitized to these proteins.
The labeling of these allergenic proteins, called allergens, is of particular importance for allergic subjects. In this context, hidden allergens are dangerous due to their appearance, for example in convenient foods or as unintentional contamination of food during storage and production.
Allergen adjustment:
To protect people with allergies from unwanted allergen consumption, the EU food labeling regulation has been adopted. This EU Regulation is constantly updated and revised (EU Regulation 1169/2011, entered into force in December 2014). Since November 2005, food manufacturers have been committed to labeling ingredients that can cause allergies or intolerances. This includes the following substances and foods produced from them:
Gliadin (gluten-containing products)
Milk
Eggs
Soy
Peanuts
Nuts
Fish
Crustaceans
Celery
Mustard
Sesame
Furthermore, sulfur dioxide and sulphites in concentrations greater than 10 milligrams per kilogram must be labeled. Other countries also have labeling regulations tailored to country-specific allergens, such as histamine.
Allergenic risk management:
In most production lines, several products are produced that can lead to unintentional contamination with allergens. Contamination may occur due to cross-contact of raw materials, poor storage, equipment for the production of contaminated joints, dust in the air, improper reuse of debris, incomplete or defective packaging or other materials. In order to protect consumers and ensure proper labeling, a HACCP concept must be implemented, including reliable on-the-spot allergen analyzes. Measures such as well-thought-out production programs and efficient cleaning practices can minimize cross-contact with the allergen.
Test kits for allergen analysis:
For the purpose of allergen analysis, ICA R&D offers immunochemical techniques (ELISA, lateral flow test) as well as molecular biological techniques (PCR).
ICA R&D has a broad portfolio of allergen testing, including test kits for almonds, casein, shellfish, egg, gluten / gliadin, hazelnut, ß-lactoglobulin, lupine, milk, mustard, peanuts, sesame and soy.
For more information, you can always contact an ICA R&D representative, to provide you with all the necessary information and guide you in choosing the set of analyzes you need so that we can then make you an offer of services appropriate to the situation and your product.
Our most common tests & services
Analysis, tests, audit, monitoring.
Analysis, tests, audit, monitoring.
Analysis, tests, audit, monitoring.
Analysis, tests, audit, monitoring.
Analysis, tests, audit, monitoring.
Analysis, tests, audit, monitoring.
Analysis, tests, audit, monitoring.
Contact us for personalized research and develpoment services.
Specialized consultancy in terms of product quality and safety.
Specialized inspection and audit in the field of food production.
Training and development opportunities in a laboratory with modern equipment.
Scientific research and development center.